Click on images to see larger versions.
From the Principal's Desk...
First of all, I'm sorry for the misspelling of Keira McArdle's first name in the High Honor Roll list for fifth grade in last week's Messenger. Names are important! Keira is the correct spelling.
Thank you!! Thank you!! for all the plastic bottles!
Mrs. Kondybko gave me an envelope that had $90.50 in it!! 1,810 plastic bottles!
Thanks so much again to the Kondybko family for taking the time to sort, drive to Connecticut, and recycle the bottles for the school!!!
Did you get to see the students sing and Mrs. Lastowski's interview on Channel 22 last Friday night?
Again we were blessed to receive the visibility, as Sy Becker came to the Soldiers Home to record the students singing and share with our community our way of honoring the Veterans for the their service to our country. You would have been impressed watching the students hand out the songbooks and telling the Veterans that they were thankful for their service.
Marianne Bischoff
Principal
principalfls@comcast.net
Hot Dog Friday 11/15 ~Money collected Friday 11/15
Chick-Fil-A Monday 11/18 ~ Money collected Friday 11/15
Pizza Wednesday 11/20 ~ Money collected Tuesday 11/19
Hot Dog Friday 11/22 ~Money collected Friday 11/22
Chick-Fil-A Monday 11/25 ~ Money collected Friday 11/22
Chapel
Thank you to the 4th and 5th graders for their musical offering at Wednesday's Chapel!! The 4th graders did a great job surprising Miss Bischoff with their fun song. Thank you, Mrs. Lastowski, for writing it! Hearing the 5th graders play their ukuleles was great! Mrs. Hart was a very good sport as she became involved!
It's been decided that this quarter's Chapel offerings will go to Kate's Kitchen in Holyoke to help those in need!
Every year we want to help those who are in need, and so we give the children the opportunity to bring canned goods and non-perishable items for Kate's Kitchen. At the beginning of Chapel next Wednesday, November 20th, the students will place the items that they've brought before the altar in the church. Thank you for participating in the opportunity to give!
FIRST LUTHERAN SCHOOL YEARBOOK
2019-2020
It's still a little bit away, but please start thinking about this as you visit with friends and relatives over the holiday season...We need sponsors and advertisers to keep our yearbook costs down. Asking friends and relatives that own businesses is a great way to start. Also, check with your doctor and your dentist. Contracts will be sent home at a later date, but they are always available in the office. Sponsorships are a great way to congratulate a graduate or let your child know how proud you are of them. Costs for ads are as follows:
Full page $100.00
Half page $ 50.00
1/4 page $ 25.00
*Sponsorship $ 10.00
*Sponsorships include up to 2 lines/ up to 60 letters each line.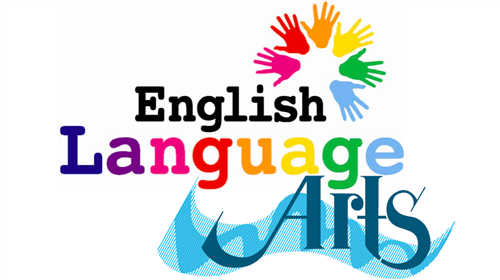 Middle School
Greetings from the middle school Language Arts room. I have been blessed with so many excellent students. It is so inspiring to see students committed to learning. We have already handed in two book reports, and we just finished the oral presentations of the second book. This year we are digging a little deeper into character development, setting and plot.
This year's sixth grade class has already impressed me with their desire to learn and grow. We have completed the first phase of the Creative Writing book and have just finished a unit on punctuation. We are about to start learning the details of paragraph development. This group is learning and developing a solid understanding of the writing process. I am especially looking forward to seeing their progress.
The seventh graders are working hard on the writing process. They are developing a deeper understanding of the steps required to produce great work. I am excited to share that results are encouraging. We are studying and reviewing parts of speech with some special attention paid to verbs and verb usage.
This year's eight grade class is producing great work. They have demonstrated a clear understanding of paragraph development through their daily warm up. The progress they have made in this area is so encouraging. We continue to work on grammar with lots of complex sentence diagramming to come. We are also very excited to start working on our project for the upcoming Education Fair.
Next marking period all middle school grades will be working on their research papers. This is a nice alternative to the book reports, and the students learn a lot. The system that we use helps the students to stay organized and focused while learning interesting things.
With blessings,
Mr. Stone
News From First Lutheran Church
Gently Used Toy Sale
First Lutheran Church and School is planning a used toy sale for Saturday, November 30th from 9:00 a.m. to 3:00 p.m. During these difficult economic times, many families may find it a struggle to provide toys for their children at Christmas. First Lutheran would like to meet this need by providing gently used toys at a very affordable cost. This is an opportunity to donate items or shop for items. This is the perfect time to go through your basement, attic, and closets, donate outgrown, unwanted, gently loved toys, and make Christmas merrier for someone else. Tax deduction slips will be available for all donations. Toys may be left in boxes marked toys. Anyone interested in helping prepare the toys for the sale, helping the day of the sale, to arrange pick-up, or with questions contact Bonnie Bessette at 508-240-4294. All proceeds will go into the Children's Fund at First Lutheran School which helps offset tuition costs for families in need.
DATES TO REMEMBER
Wednesday, November 20th ~ Banking Day ~ The 1st & 2nd grades sing in Chapel
Monday, November 25th ~ "Feed My Faith" ~ 6:00 p.m.-6:25 p.m. ~ light meal to follow
Wednesday, November 27th ~ Friday, November 29th ~ No School ~Thanksgiving Break
Wednesday, December 4th ~ Banking Day
Friday, December 6th ~ Midquarter
Tuesday, December 10th ~ Midquarter grades go home
Wednesday, December 11th ~ Banking Day
Thursday, December 12th & Friday December 13th ~ Christmas Shoppe
Wednesday, December 18th ~ Banking Day
Friday, December 20th ~ Christmas Program ~ 7:00 p.m.
Monday, December 23rd – Wednesday, January 1st ~ Christmas Break ~ School resumes on Thursday, January 2nd